"He's the jokester and will have you laughing the whole time" said Jesse's mom Kay.
A few weeks ago Jesse and her mom came to Charlotte to take her bridal portraits (which turned out BEAUTIFUL and I can't wait to post them after her wedding day!).  They forewarned Geoff and I about the hilarious nature of Brandon - when he and Jesse drove up for their engagement session, I WAS laughing for a lot of it.
I really like these two.  They both seem so genuine and are so likable.  It made my heart smile to see Jesse and Brandon interact and play around together.
Geoff and I are thrilled to be a part of Jesse and Brandon's upcoming wedding and are truly looking forward to a great day (with no rain....right, Jesse?!).
We began our session near Geoff's office under these big trees that have recently blossomed.  I see these tree everywhere (especially in grocery store parking lots, which is random) and have been dying to use them in a shoot.  I love how these turned out - usually I'm big on bright, punchy colors, but I love the soft, romantic look of these.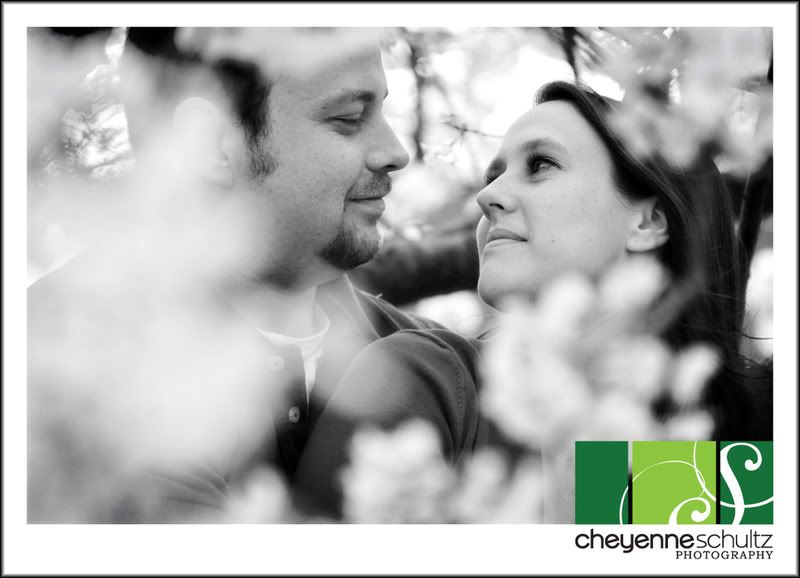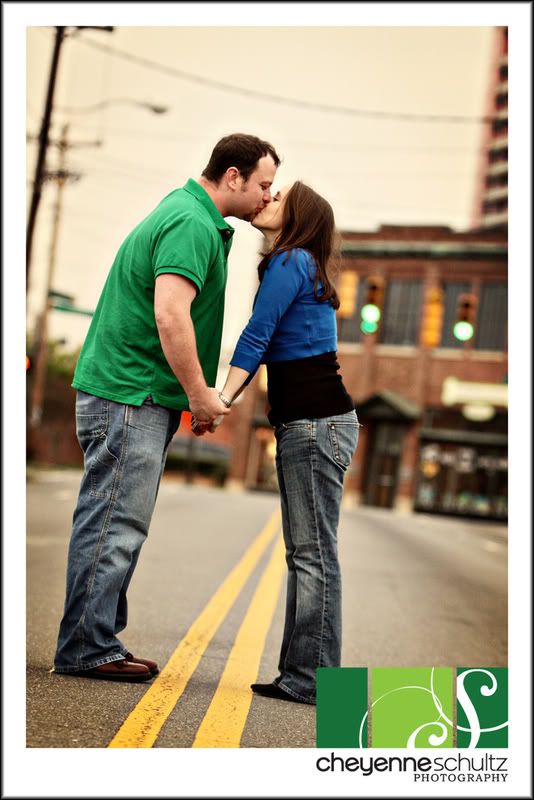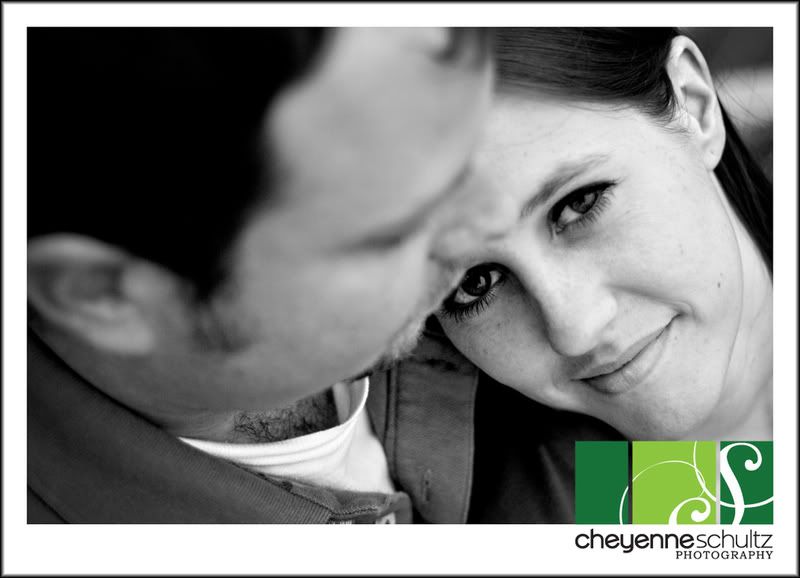 Cute. This is just cute.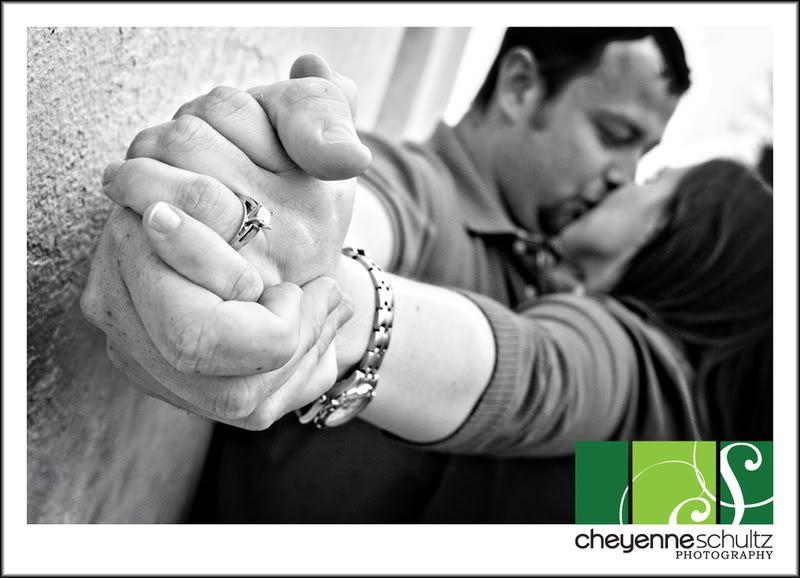 It took a few tries, but they got the dip down pretty well!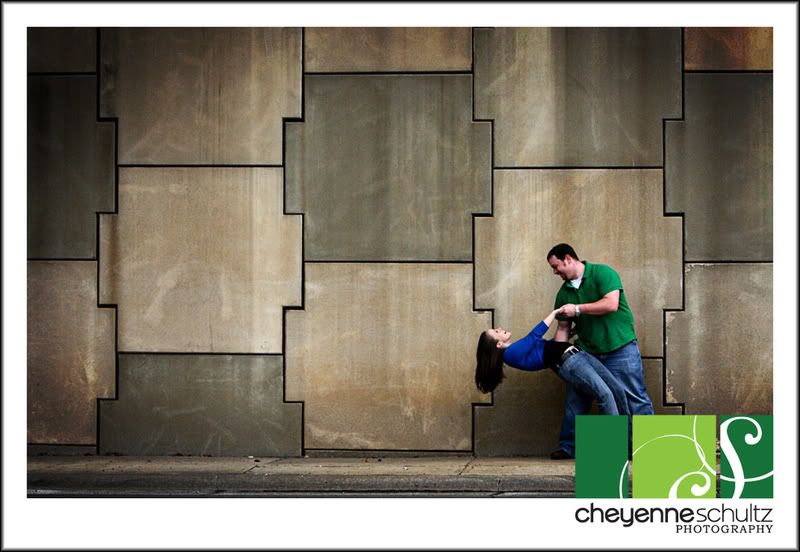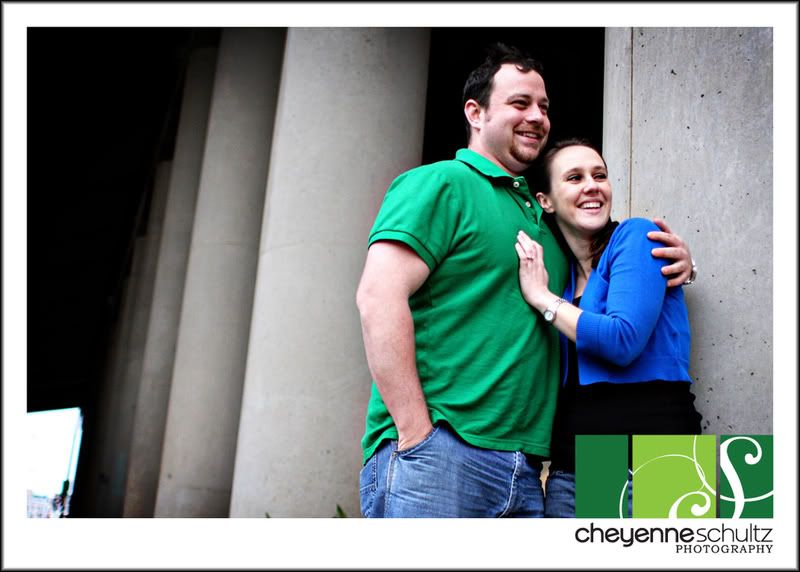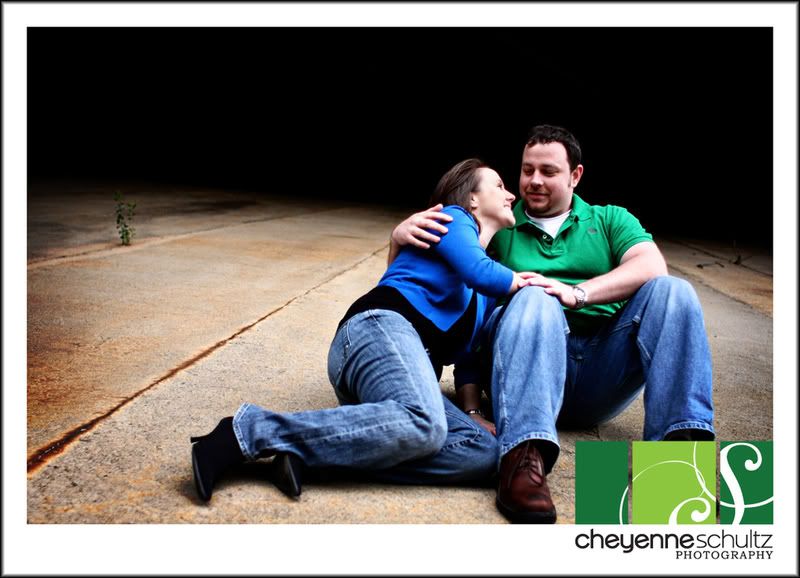 "And now...I want you to both hold hands and run toward me....."
"Uhhh....yeah....we don't run."
It was a funny moment - we only tried this once.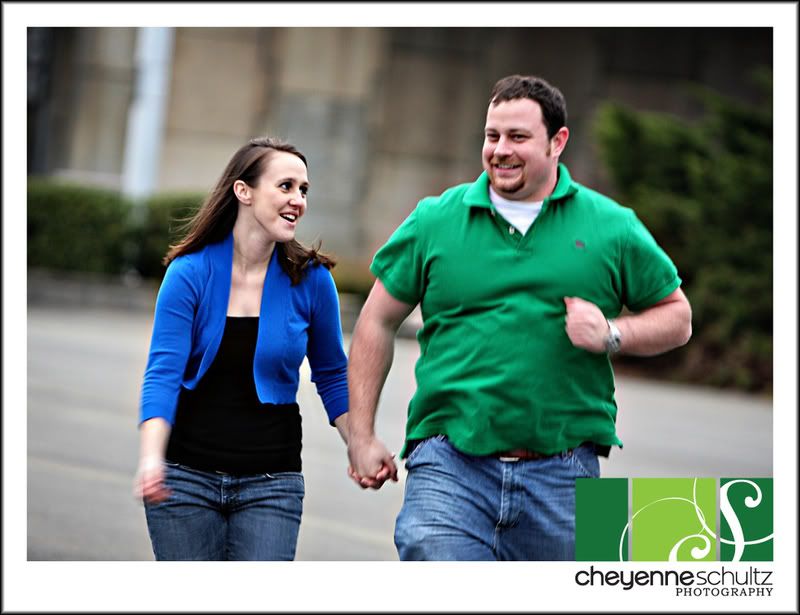 And finally, here's a shot of Geoff - causing trouble as always....haha. : )