Happy Birthday, Lauren!
Today is her actual birthday, but we celebrated last night when her and Jon came over to "housewarm" us by cooking us dinner in our new home.
We had pesto pasta with chicken and it was amazing....I wish I had more - Geoff ate the leftovers.
Ellen joined in the birthday fun by posing with Lauren's ribbon from her gift. Such a natural model, I know.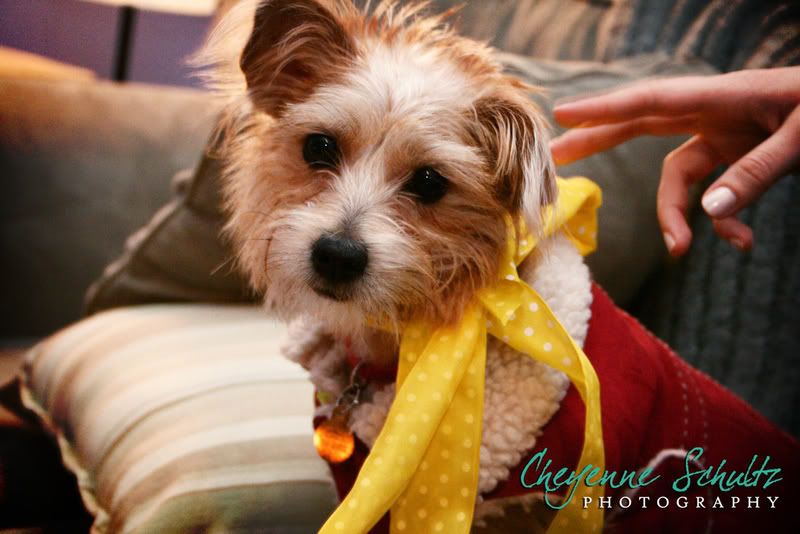 Thanks for coming over, guys...let's do it again soon! Next time, I'll even break down and play an actual board game (sigh....how I love my scattergories). :)
________________
Exciting news....coming soon! No, it's not a baby (Ellen is more than we can handle at this point in our lives), but it is something that I can't WAIT to share with everyone. I hope to be able to reveal the surprise in early January.

Also, check back soon, as I will have blog updates on Anna and Tim's engagement session and Latoya and Gerard's wedding day.