The first thing I did tonight after I got home from work was get out the camera.  Geoff and Ellen were great sports to model for me for my "homework" for my Light Factory class.  The whole time Ellen was making this ridiculous howling noise - we were cracking up.
We did have one small problem - after I was done shooting, Geoff was playing around with Ellen when his wedding ring flew off of his finger and into the grass.  UGH - that was not fun....we searched on our hands and knees for about 20 minutes.  Just as Geoff dialed the phone number to our friend Jeremy to see if he had a metal detector, Geoff spotted it.  
This one cracks me up.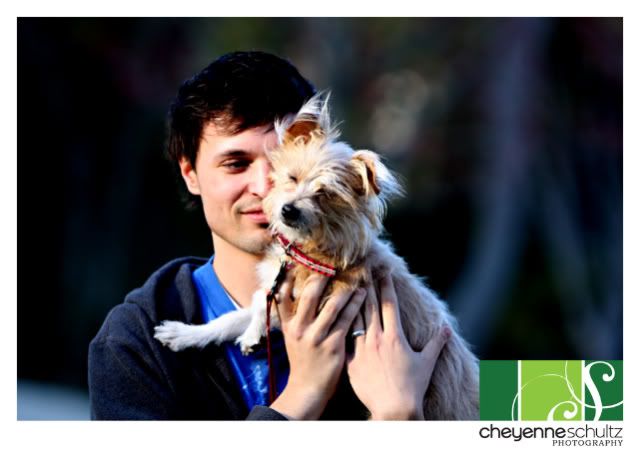 What a crazy nut. Our dog is seriously WILD. When she does this she reminds me of a motorcycle going around the corners of a racetrack. WILD.