Hi everyone! Sorry for the delay in posting, but I've been out of town for the past week. Geoff, Ellen, and I flew to California to visit my family for Christmas...rest assured, you can count on an upcoming blog post.
Now, on to the good stuff. A couple of weeks ago Geoff and I met Anna and Tim in uptown Charlotte for their engagement pictures. Anna is Jamaican and as you can see, is BEAUTIFUL. Seriously, I think she should model. These two are just as sweet as can be. They were such great sports for the session - I drug them around to about a million places that I've been wanting to get some shots of. I must have said, "okay, just this ONE more place...I promise" ...ten times. :)
We'll be shooting their wedding in September - they're getting married at Belk Chapel on Queens University's campus and the reception will be at the Mint Museum of Craft in Design. I haven't shot in either of those places yet - I'm really looking forward to it!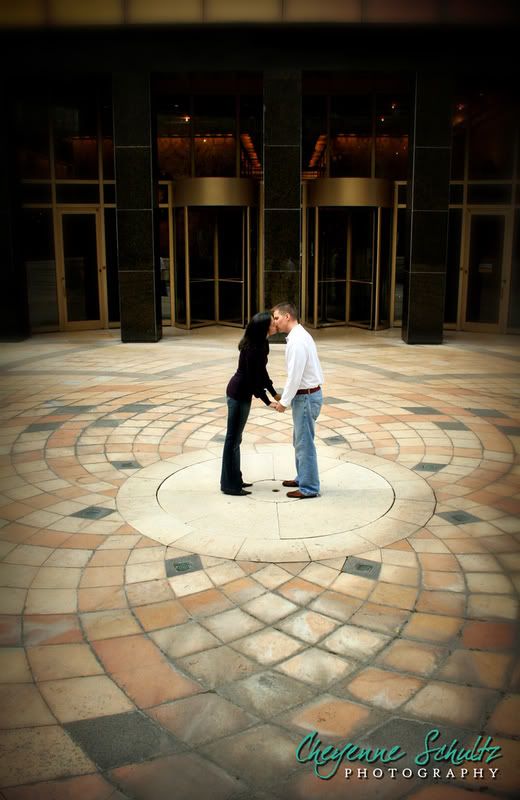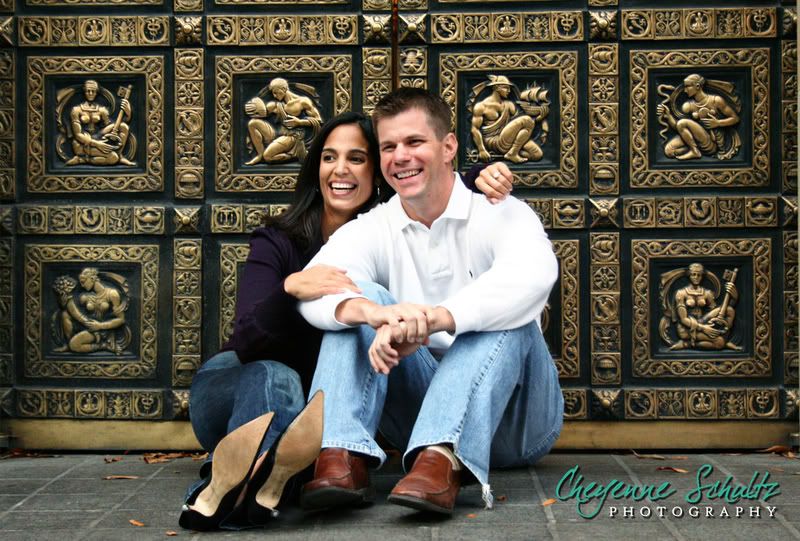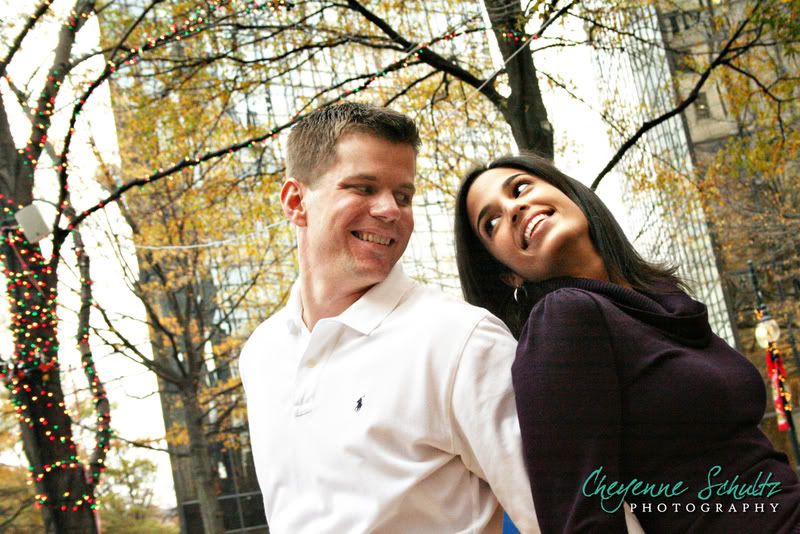 Anna's amazingly gorgeous engagement ring!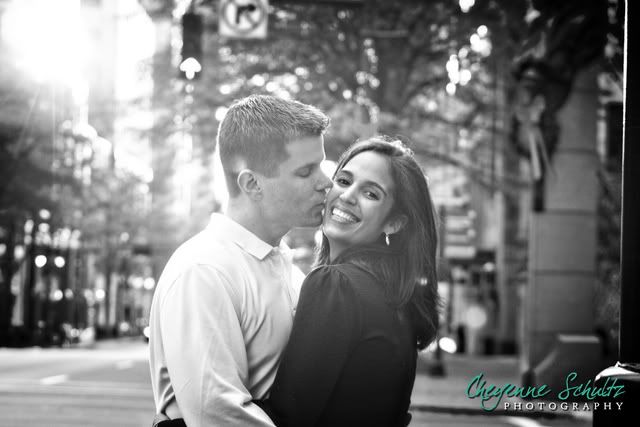 I love this one - fun!
I couldn't decide on which of these to post, so I did both!
Thanks Anna and Tim! (an extra special thanks for being so patient with me getting these finished!)