Let's be serious....basically, I have the cutest dog of all time. Too bad she barks all the time, never stops licking people, and chews things up.
I only feel a little bad that I forced her into this ridiculous get-up for a couple of pictures. Geoff and I found these mistletoe pajamas at Target for only $5! I mean, c'mon...it's not like we really had a choice in the matter...we HAD to get them.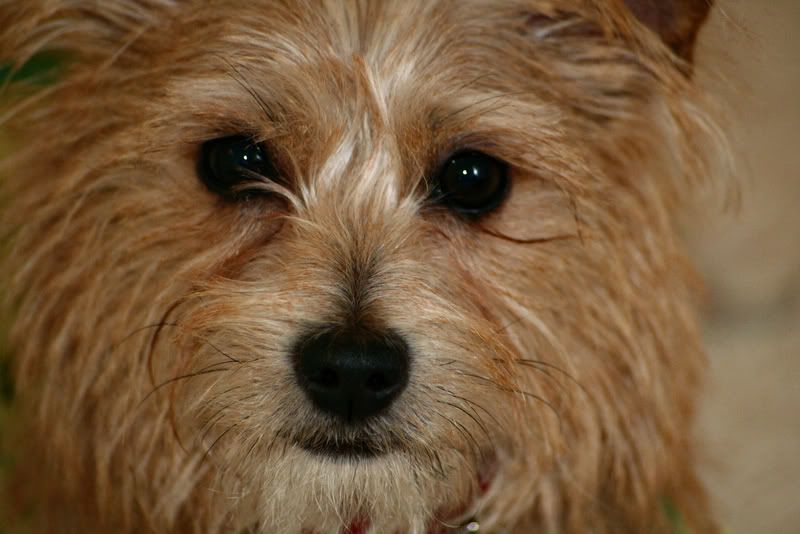 This week is Secret Santa week in my office. We do one small gift every day - on Tuesday my gift were these antlers for Ellen. Let me tell you - she HATES them. She was such a good girl to hold still enough for her portraits. :)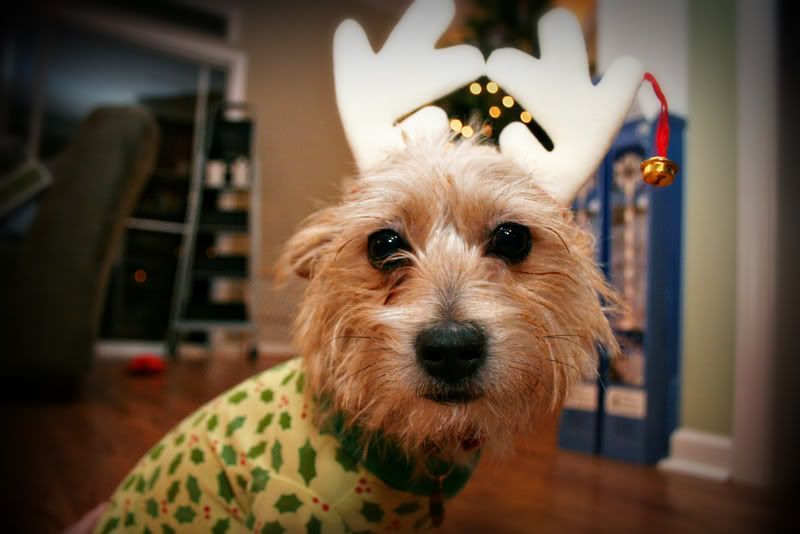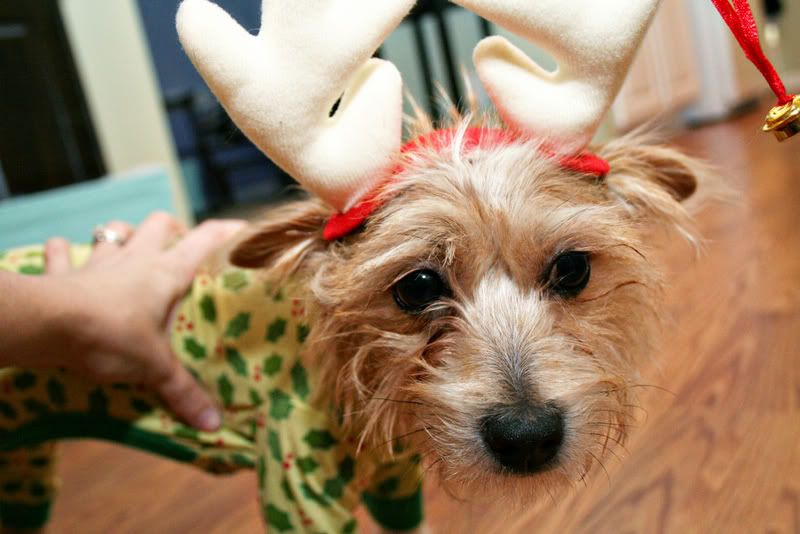 Even though we have just moved into our new house and the place is a wreck, Geoff was willing to humor me when I wanted to decorate and put up a tree. Since it is our first Christmas together since we've been married, we decided to make it happen.
Geoff putting the star up on the tree.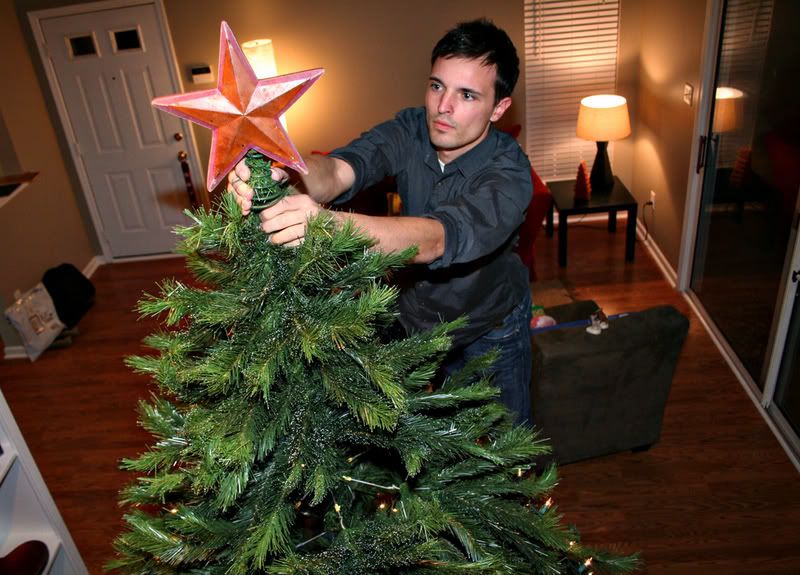 I love this one of him - it shows the look he gets on his face when he's concentrating on something (which is adorable, of course).
The final product...our Christmas tree. Complete with one strand of lights (Target was out) and a total of about 8 ornaments!

Each Christmas Geoff and I get each other an ornament so we can progressively add to our collection. Last year he got me this one. It says "Wanted: Cutest Dog in the World" because he knew I was desperate for a puppy.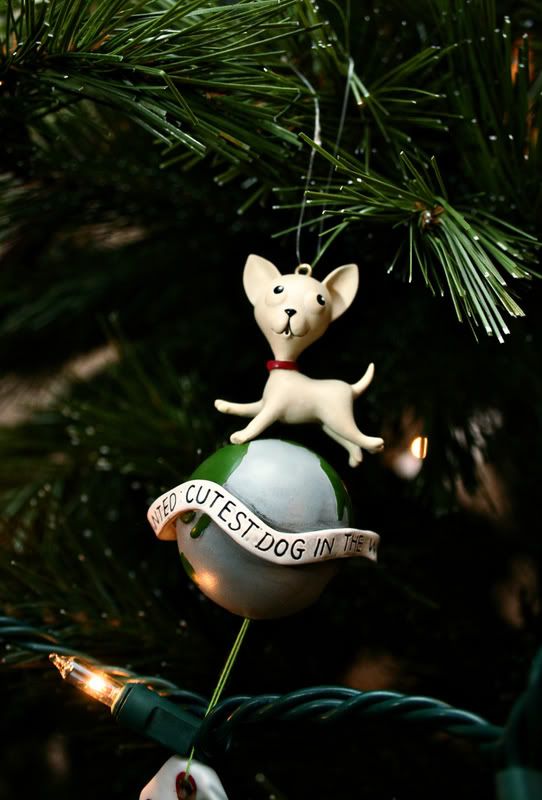 This is the one I got/made for him. The pic is one of our engagement pictures - 170 days was what we had left until "the" day. :)
Merry Early Christmas from the Schultz's!